New Feature Added
You can now have your 1st response email automatically sent to new applicants when they apply!
Get your contact information to potential buyers seconds after they submit their application!

To take advantage of this new feature, load your position 1 email, and then check the box for Automatically send this email to new applicants.

This will have our DMS automatically send out the email to all of your applicants going forward. Should you ever want to stop having our DMS send the email for you, simply uncheck the box and the change will be effective immediately.



Click here to set up!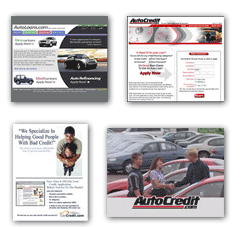 Your Marketing Tools
Use our Vanity Domains in your newspaper and magazine ads. We give you logos and full magazine ad copy in all standard sizes and colors. Also get access to professionally produced TV and Radio spots to promote customers to use our Vanity Domains that will generate leads directly to you.

Use the hottest and most effective traffic building and closing program in the North American marketplace! This program is being offered for the first time.

go >>